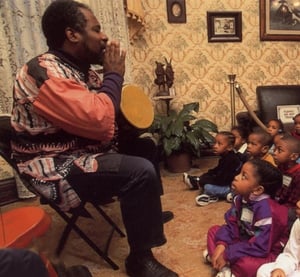 $

10.00
Akbar Imhotep is a master storyteller. He's told the Brer Rabbit stories at the Wren's Nest for 25 years for a reason -- he's the best.
Listen to Akbar tell 8 Brer Rabbit classics, including "The Wonderful Tar Baby" and "Brer Rabbit's Riding Horse."
Perfect for: Folks Who Won't Settle for Anything but the Best, Birthdays.