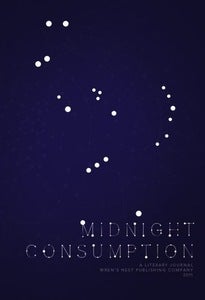 $

10.00
Midnight Consumption is the 5th literary journal from the geniuses at the Wren's Nest Publishing Company.
Each year a handful of student editors learn the ropes of the print industry from professionals. They solicit submissions from their peers and churn out a handsome publication in time for the Decatur Book Festival.
Our second printing of this book just arrived. Order your copy while you still can!